News
PayPal Arrival in Pakistan is Confirmed- Boosting IT Industry Prospects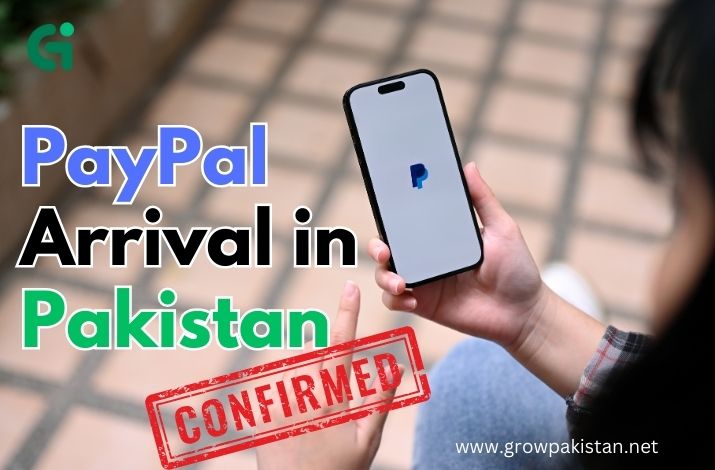 Islamabad, Pakistan – In a significant development for Pakistan's burgeoning IT sector, there is growing anticipation that PayPal, the global online payments giant, may soon make its long-awaited debut in the country. After meeting with Caretaker Prime Minister (PM) Anwaarul Haq Kakar, IT Minister Dr. Umar Saif announced. He also claimed that IT exports might increase to $10 billion if barriers to PayPal are removed. The president ordered talks with the Departments of Finance, Trade, and Energy, the State Bank of Pakistan (SBP), and the Federal Board of Revenue (FBR).
The potential arrival of PayPal is being hailed as a game-changer for Pakistani IT professionals who have faced persistent hurdles when receiving payments from international clients due to the unavailability of this widely used platform.
Pakistan's IT Industry: A Growing Force
Over the past decade, Pakistan's information technology industry has witnessed remarkable growth, becoming one of the country's leading sectors. With a vast pool of highly skilled IT professionals and a thriving startup ecosystem, Pakistan has positioned itself as an attractive destination for outsourcing and freelance work. However, a major impediment in this journey has been the lack of a secure and globally recognized online payment gateway.
Challenges Faced by Pakistani IT Professionals
Until now, Pakistani freelancers and businesses have had to rely on alternative payment methods, often involving high fees and extended processing times. The absence of PayPal has made financial transactions cumbersome and limited their ability to compete effectively in the global market. Foreign clients frequently prefer using PayPal, which offers a secure and convenient way to make cross-border payments.
The PayPal Promise: Unlocking Opportunities
The potential introduction of PayPal in Pakistan has generated a sense of optimism and excitement within the IT community. If PayPal does indeed set up operations in Pakistan, it is expected to bring a host of benefits to local IT professionals and the broader economy:
Easier Access to International Markets: Pakistani freelancers and businesses can seamlessly connect with global clients, enhancing their market reach and potential for growth.
Reduced Transaction Costs: PayPal typically offers competitive fees compared to other payment gateways, allowing professionals to retain a larger portion of their earnings.
Enhanced Security: PayPal's robust security measures and buyer-seller protection can instill confidence in both buyers and sellers, reducing the risk of fraudulent transactions.
Streamlined Transactions: Faster processing times mean professionals can access their funds more quickly, ensuring greater financial stability.
Global Recognition: The integration of PayPal into the Pakistani payment landscape enhances the country's credibility in the international business community.
Read Also: Top 10 Job Websites in Pakistan 2023
Government Support and Regulatory Framework
The Pakistani government has recognized the importance of PayPal's potential entry and has been actively engaged in discussions with the company to create a conducive regulatory environment. Authorities are working to address concerns related to financial regulations and anti-money laundering measures to ensure a smooth and secure introduction of PayPal.