The Drama Serial Pinjra is an astonishingly crafted series directed by Najaf Bilgrami and written by the late Pakistani screenwriter Asma Nabeel. Showcase Productions proudly brings this enthralling piece to life under the expert guidance of Shazia Wajahat. The main characters of the drama serial are given below:
Hadiqa Kiani as Khadija
Omair Rana as Javaid
Aashir Wajahat as Azaan
Ahmed Usman as Abaan
Aina Asif as Abeer
Fareeha Jabeen as Feroza Bi
Sunita Marshall as Wajiha
Jinaan Hussain as Rabia
Zhalay Sarhadi as Fareeda, School Principal
Furqan Qureshi as Arsalan
Emaan Khan as Dua
Zuhab Khan as Fardan
Sharique Mehmood as Bakht
Main Theme:
The main theme of Pinjra focused on the important role of parents (family institutions) in the child's socialization process. It highlights how the family plays an integral part in shaping an individual's behavior. How peer groups can influence socialization and involves children's anti-activities against their parents and how social media is entering into real-time fights for children as how they are sensitive about social media profiles? Somehow the drama serial also indicates the corrupt authorities that influence the system of justice. It is important to understand that family has a great influence on child development, be it through the use of discipline, communication, or socialization.
Story Highlights:
This story revolves around two opposing households. One is a liberal, progressive home for children that other people may label as too lenient and indulgent; in reality, it is the complete opposite. The other household has strict rules and regulations with no room for flexibility or input from its children—they feel like they are trapped in a cage.
Pinjra revolves around the lives of two families, especially their contrasting parenting styles and how they influence their children. Jawaid (Umair Rana) leads a household in which he maintains tight control over his brood; his wife Khadija (Hadiqa Kiani), who is an educated woman, begrudgingly accepts her husband's domineering attitude. The story explores the consequences of such restrictive environments on those growing up within them.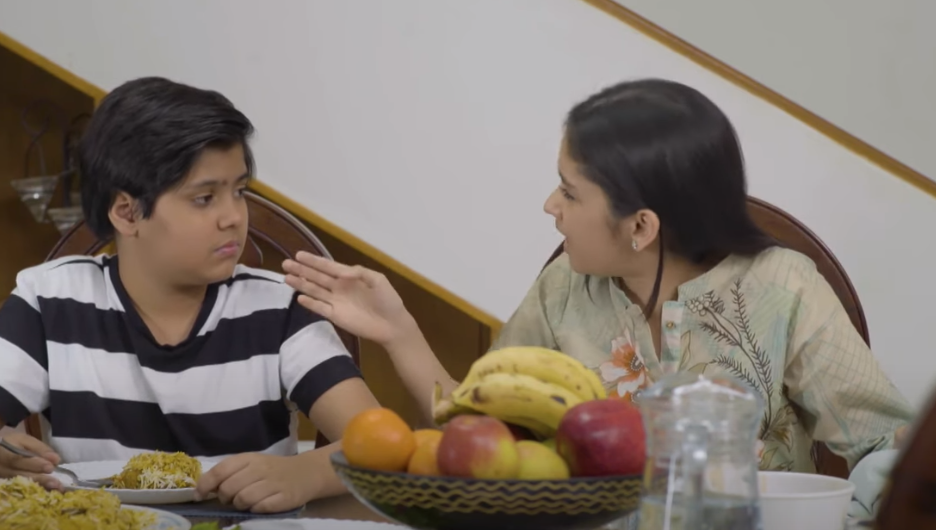 The family of three children has an intriguing dynamic. Azaan (Asher Wajahat) is the most mature and obedient, while his sister Abeer (Aina Asif) loves to play amusing, however, the youngest child Abaan (Ahmed Usman) (Ahmed Usman), however, lives with difficult regulations enforced by his father which restricts him from expressing himself through art or music activities.
On the other side, is Wajiha's family. She is a single mother to two amazing children – Dua and Fardan. Her career as an air hostess has allowed her to gain independence from previous toxic relationships in her life. Wajiha is one of those rare moms who understand their kids wholly and allows them the freedom to live freely without inhibitions or restrictions- something every kid deserves! Furthermore, she possesses remarkable qualities such as being friendly yet understanding at the same time; this makes her personality truly stand out from others.
Important Lessons in the Serial:
Pinjra is a powerful reminder that while parenting styles may differ, the end goal should always be to help our children become independent and empowered individuals. Some things that I guess are most importantly focused in the drama serial are given below:
Mental and Physical Torture:
The drama indicates that how the children are mentally and physically tortured due to the strong-willed and strict attitude of the parents. As important as physical health is for kids, their emotional well-being plays an equally critical role in their development. When children's mental health is solid, they gain the strength to handle life's ups and downs while still developing into strong, healthy adults.
As an example, Abhan's father would viciously beat him and berate him with harsh words when he didn't obtain good grades or showed interest in music and art – treating his son as if he was equal rather than a parent-child. Likewise, Instead of asking Abeer to explain the entire situation, Khadija resorted to violence and began beating her.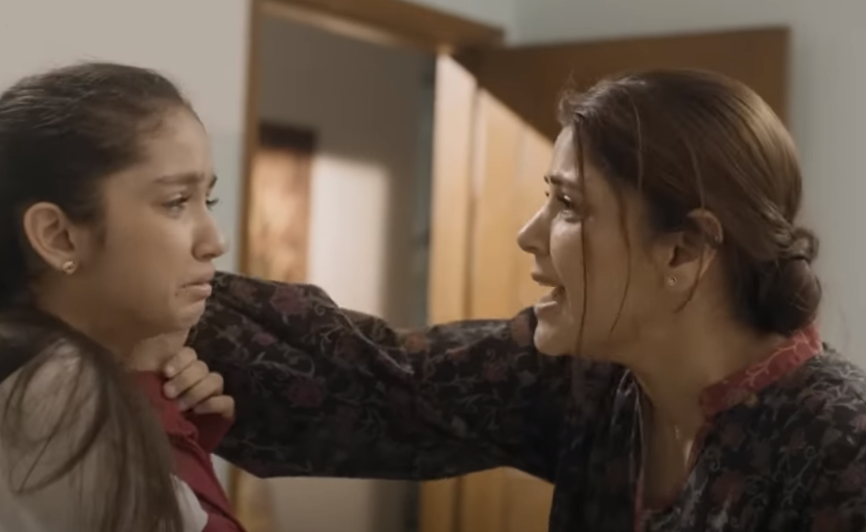 This kind of attitude towards children can have profoundly negative effects, as Abhan's case reveals. At such a young age, he was pushed to the brink of suicide and drug abuse – both intolerable outcomes that should never be inflicted on youth.
Friendly Behavior:
Children did not understand the sensitivity of family relations. Anyone who will be friendlier with children, most probably children would like to listen to him/her. Whenever Wajeeha talks to her children, she does it in a friendly and understanding way which creates a sense of security for them.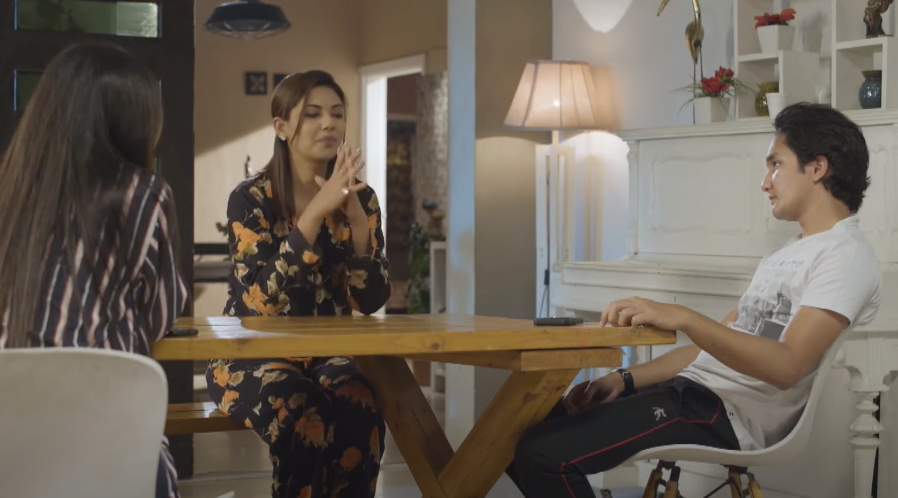 For instance, Abhan feels a much stronger connection with Wajheeha than he does with his parents, partially due to her friendly and open attitude. In addition, Wajeeha also encourages her children to make their own decisions and stand up for themselves as she trusts in their capabilities and strength. This kind of positive attitude towards children helps them grow in a healthy environment.
Gender Equality:
Pinjra openly emphasizes the importance of parental gender equality. How female is always blamed in such a traditional patriarchal family and the female is always made to obey the rules set by the male. Khadija adores her children and desires a harmonious relationship with them; however, her husband is often quick to chastise the mother for being too lenient. He believes that instilling strict discipline into their offspring will garner respect and obedience from them. In such a way, Khadija has to act upon his orders and remain silent.
Mother and father must be balanced in their parenting to create a secure and caring environment for the kids. Doing so will prevent children like Azhan from developing rebellious behavior that will stay with them through life against one of their parents as shown in the drama.
Self-Expression:
Pinjra also highlights the importance of self-expression. Jaweed's strict parenting style and his need for control over his children, prevent them from exploring and expressing their true selves.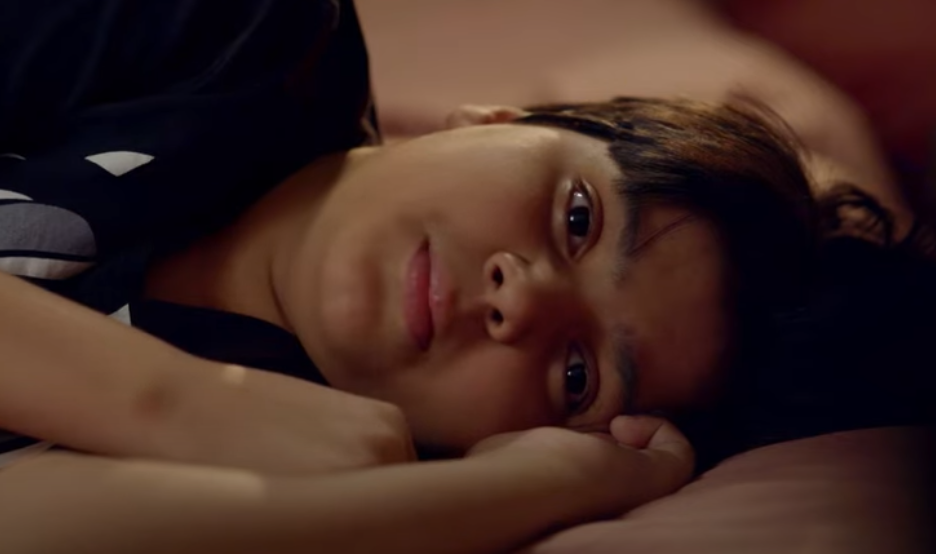 Abhan is not allowed to take classes in art or music, even though he has a passion for both. And Abeer is expected to only act in a certain way, which stunts her creativity and self-expression. Both children often feel trapped and oppressed by their father's rules, which is why parents need to understand the importance of allowing their children to explore their passions and interests.
Supportive Parental Attitude:
The drama also teaches us the importance of being supportive and understanding as parents.
Parents must recognize these dreams as legitimate and provide their support because each child is unique and has aspirations. Not every child wants to become a pilot or an engineer, because not everyone may be cut out for that profession; parents should be no issue with seeking a career more tailored to their strengths. They should respect and let their child grow and make their decisions, being there for them when needed. Despite Abhan's lack of enthusiasm for academics, he is an incredibly gifted guitarist. Unfortunately, his father deemed this passion a mere distraction from education.
Conclusion:
In conclusion, Pinjra is an inspirational drama that has important lessons to teach about how parents should approach parenting. It emphasizes the importance of gender equality, friendly behavior, self-expression, and a supportive parental attitude to create a secure and caring environment for children. All of these lessons provide insight into how children should be treated to help them grow and develop into successful individuals. By following the examples set by Pinjra, both parents and children can foster a healthier relationship with each other. Ultimately, Pinjra serves as an excellent reminder of how our parenting styles have the power to shape the person we are, and how our children will become.