Travel
Top 10 Tourist Destinations in Pakistan
Pakistan seems to be a place of extreme adventure and beauty. Pakistan is a truly wonderful country. Consider well-known high mountains, turquoise, emerald-green valleys, and landscapes embellished with the remains of an ancient civilization. Pakistan is famous for its breathtaking beautiful destination.
"It's wonderful because it's Pakistan,"
The northern region of the country is well known across the world for its mountain peaks, beautiful green meadows, tremendous waterfalls, stunning lakes, and incredible wildlife.
The steep Himalayas, Hindukush, and Karakoram ranges, with their lush greenery and everlasting snowfall, coniferous forests along the sub-mountain scrub, the huge Indus plain fusion into the great desert, the coastal areas, and beautiful wetlands, all give a remarkably bulk variety of vegetation and associated species.
There are many wonderful destinations to visit in Pakistan. The historic places and rich traditional history of Pakistan continue to fascinate tourists from around the globe. Pakistan, especially the northern part of the state, is rich in charming places that will make you become fascinated with it.
The following list includes a few of Pakistan's best tourist destinations. Here are a few locations in Pakistan that you should visit.
Best places to Visit in Pakistan
1- Naran Kaghan
The Kaghan Valley appears at its loveliest scenery. The Valley's most popular tourist destination is Naran. Every day, thousands of people travel to Naran.
There is much more to explore in the Naran Valley, such as the famous Saif-ul-Malook Lake, an ideal place to visit. A thrilling walk to the Ansoo Lake, a stunning part of Naran Kaghan. Lulusar Lake is the most beautiful destination in Pakistan. And the Queen Dudipatsar Lake, which is considered to be the queen of Naran Kaghan, and lastly the Babusar Top.
The Landslides and mudslides from the hills cause the road that leads to the valley to become blocked, therefore it is only open for only a few months each year.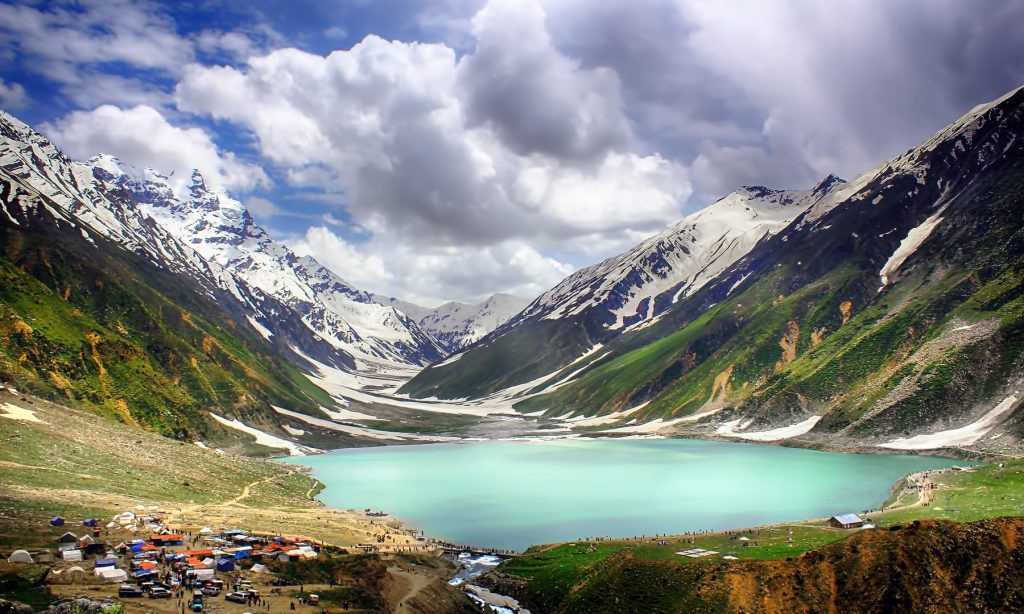 2- Neelum Valley
One of the most beautiful valleys in Azad Kashmir is Neelum valley. Amazing milky-white waterfalls that stream from the mountain peaks give the surroundings a natural environment, a fascinating character, and a beautiful place to visit. It is said about the Neelum valley's beauty by tourists:
"This is the piece of heaven on earth"
It has a turquoise river, countless brooks, fresh waterfalls, green meadows, and beautiful green rolling hills.
3- Swat Valley
This breathtaking valley in Pakistan is located in Khyber Pakhtunkhwa and seems like it belongs in a fairytale. Swat was regarded as the Switzerland of Pakistan by England's Queen Elizabeth II during her stay in swat valley in Pakistan. Swat valley has a significantly colder and wetter climate than the other areas of Pakistan.
It features lush forests, mountains with high peaks, and stunning lakes. trekking, camping, or just relaxing in the beauty are all options for tourism
4- Ranikot Fort
Ranikot Fort is located in Sindh province and near Jamshoro which is the district of Sindh. It is a stunning piece of architecture that is located close to Jamshoro in Sindh. Although the archaeologists have never been able to determine the fort's purpose, it is a source of pride for the Sindhi people.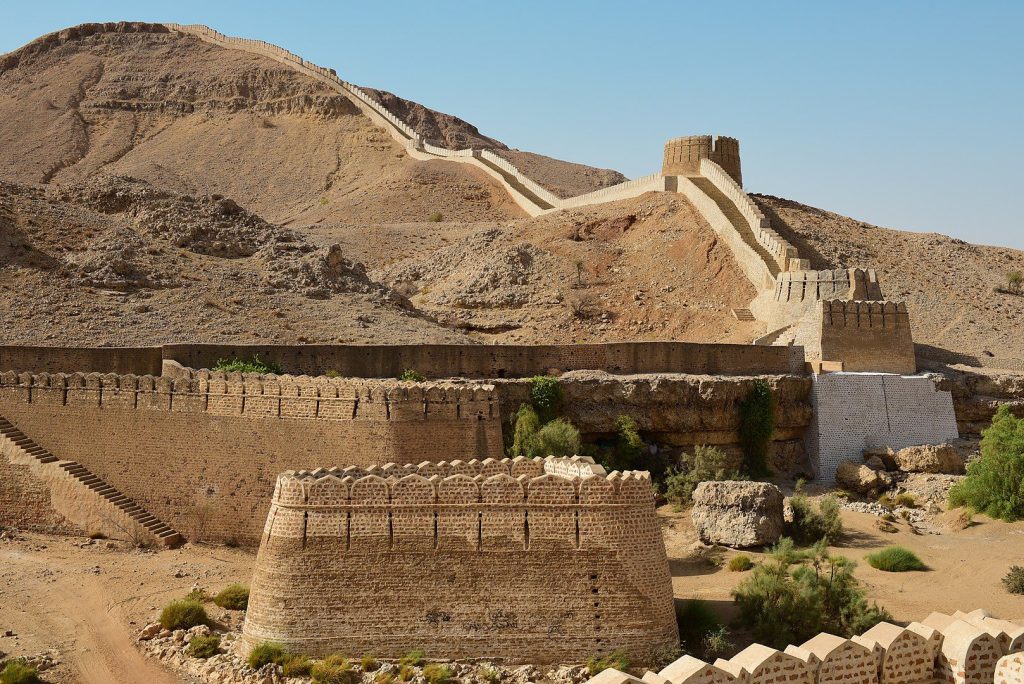 5- Lahore
Pakistan's most historical and beautiful city. Lahore is a famous city due to its historical places and street foods.
The Badshahi Mosque, Minar-e-Pakistan, and Iqbal Tomb are just a few of the tourist attractions there. These are among the most popular and historic tourist destinations in Pakistan. The Shahi Qila, also known as the Lahore Fort, is a spectacular and unique Mughal structure.
Another unique aspect of Lahore is its delicious food which has an exceptional flavor.
Foreign visitors only travel to Lahore to view the stunning Badshahi mosque and enjoy shopping at Anarkali Bazar.
6- Hunza Valley
This large beautiful valley is located between the Karakoram and Himalayas. The agricultural area in this rich valley has long been a major destination for tourists. However, Hunza is a vast area made up of various wonderful valleys and towns. Those looking to escape from their daily struggles then must visit this stunning place.
Some of the locations of Hunza valley are stunning such as Rakaposhi Base Camp, Hoper Glacier, Nagar Valley, Atta Abad Lake, and Passui.
7- Kalash valley
Kalash is among Pakistan's top tourist destinations. In reality, Kalash is an extremely old Greek culture. The residents of this civilization are known as "The Kalash." and belong to an ancient tribe with a distinctive religion and traditions. Kalash people are very friendly with the tourists.
The 3 major towns in the Kalash Valley are Bumbret, which is the biggest and most developed, Rumbur, which is the 2nd village, and Birir, which is the 3rd and least populated small village.
8- Skardu
This is the capital of Gilgit Baltistan and an amazing tourist attraction for both local and international visitors. The Govt of Pakistan has recently inaugurated the international Airport Skardu to provide a great experience to international tourists and make it an easily reachable attraction of Pakistan. Skardu is full of natural beauty that is pleasing to eyes and good for overall health.
9- Hingol National Park
This park is the biggest national park in Pakistan. Hingol National Park is situated in Makran. The Hingol National Park, a huge natural reserve, significantly boosts the province's value in aspects of best tourist destination. One of Pakistan's most significant national assets.
About 6,000 square kilometers of highly unusual rock formations, enormous canyons, and a wide variety of species of animals may be found in the park.
10- Fairy Meadows
A breathtaking glimpse of Nanga Parbat can be seen from Fairy Meadows. One of the most popular adventurous locations in Pakistan is Fairy Meadows.
Another name for Fairy Meadows is,
"Paradise on Earth."
The trip to fairy meadows begins with a jeep ride, and only jeep rides are taken along the most hazardous roads in the region. The large mountain track known as Fairy Meadows Road is spectacular and hazardous.
Chilas, a town in the Gilgit-Baltistan area, serves as the trek's first relaxation point.