Politics
Top Famous Pakistani Political Leaders 2022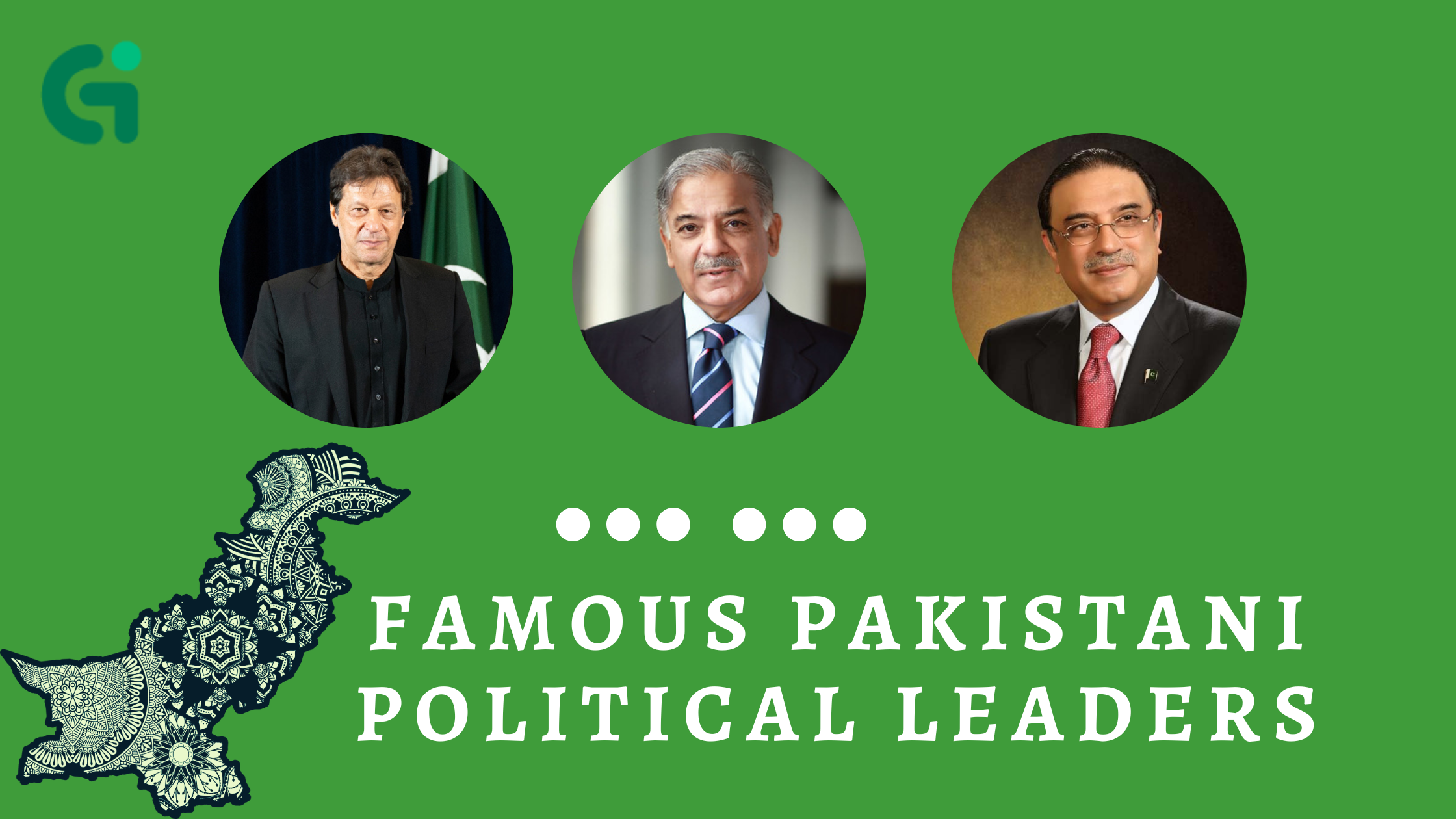 The politics of Pakistan have been a reflection of the nation's culture and traditions due to its unique combination of a parliamentary, presidential, and military government. Pakistan is a multi-party democracy with multiple parties, each of which has at various points ruled the nation using a different set of policies. A country can only choose the greatest leader through politics to manage and lead its local and global issues. Some political leaders become famous because of their popularity among the people of Pakistan.
Top Political Leaders of Pakistan
The top politicians in Pakistan who are most famous in 2022 are listed below.
1- Imran Khan
Imran Ahmad khan Niazi is the most popular and inspiring leader in the history of politics in Pakistan. Imran Khan served Pakistan as the former Prime Minister. When Pakistan won the 1992 World Cup, he served as captain. He was a well-known former cricketer for team Pakistan. The most popular and loved politician in Pakistan among youngsters is Imran Khan Niazi.
On 10 April 2022 after losing a vote of no confidence in his leadership, Imran Khan was removed from office. He becomes more famous among people after losing his government because of his undefined excellent strategies.
Social Media Stats: Imran Khan has 17.9 M Twitter followers, 7.6 M Instagram followers, and 12 M Facebook followers.
Read Also: Jazz Call Package– Daily, Weekly, and Monthly (2023)
2- Maryam Nawaz Sharif
Maryam Safdar is a famous female Pakistani politician. Maryum Nawaz Sharif joined Pakistan's Politics in 2012. She gained fame by opposing Imran Khan in 2022. She was born on 28 October 1973. She also participated in some community charity institutes in Pakistan.
When the Panama Papers were released on 3 April 2016, Maryam and her two brothers were mentioned in them. Now, she is among the most famous female political member of Pakistan. She was included in the British Broadcasting Corporation's (BBC) 2017 list of 100 Women.
Maryum Safdar was found guilty of corruption in the Avenfield reference case and the court has given her a seven-year jail and a 20 lac-pound fine. She is very famous among youth on social media.
Social Media Stats: Maryum Nawaz has 7.6 M followers on Twitter, 518k followers on Instagram, and 2.1 M followers on Facebook.
3- Bilawal Bhutto Zardari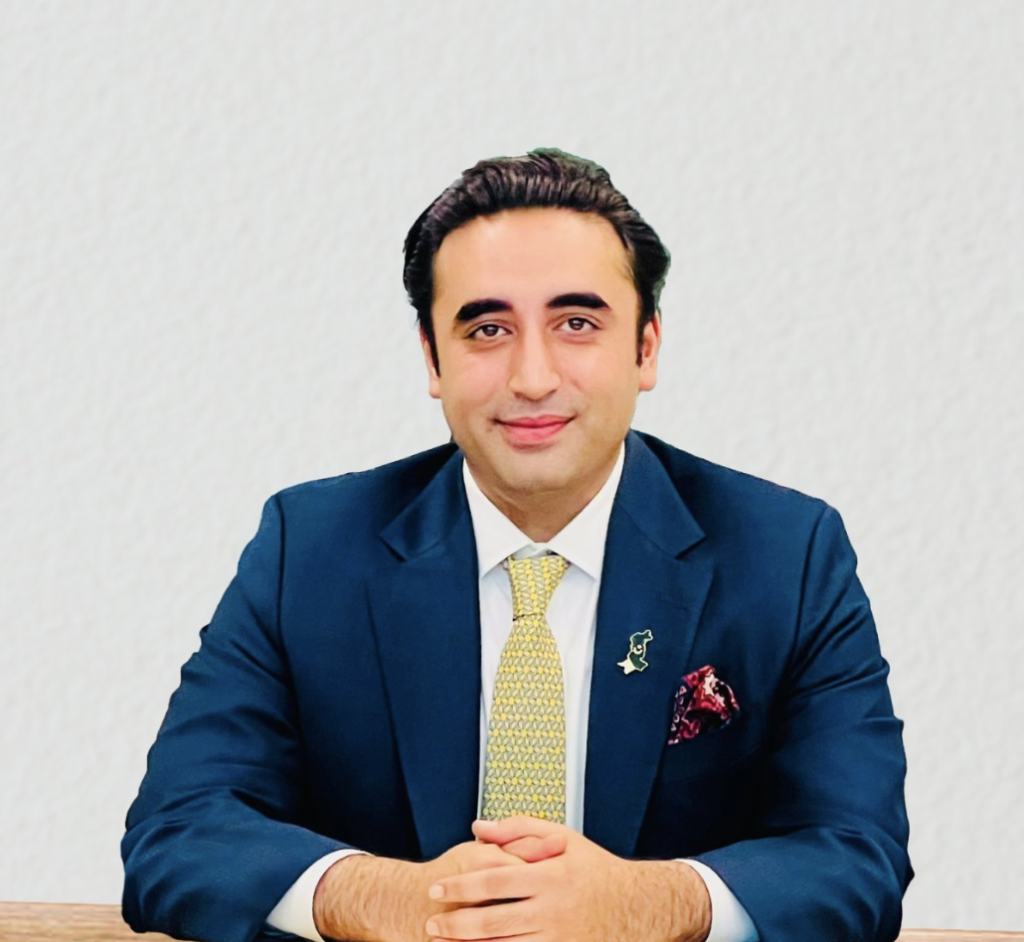 He is the youngest politician in Pakistan's history. Bilawal is the son of the famous political woman of Pakistan's history Shaheed Benazir Bhutto. Bilawal is also a member of the National assembly of Pakistan. He is leading PPP, which is Pakistan's most powerful political party.
Bilawal Bhutto Zardari is now the thirty-seventh Foreign Minister of Pakistan. In 2018, The Pakistan People's Party, headed by Bilawal, competed in the elections and won, becoming the biggest party in Sindh and Pakistan's third-strongest party overall.
As he is the chairman of the 2nd major political party of Pakistan's Parliament, he ran a movement against rising prices and the violation of human rights. In Sindh, Human Development Index (HDI) has strengthened as a result of Bilawal Bhutto Zardari's leadership.
Social Media Stats: Bilawal has 4.9 M Twitter followers, 232K Instagram followers on Instagram, and 752K Facebook followers.
4- Mian Muhammad Shahbaz Sharif
Shahbaz Sharif is the present Prime minister of Pakistan's government. Shahbaz Sharif is born in 1951. He joined Pakistan's National assembly in 1990. He is the President of the political party PMLN. He has been elected 3-times as chief minister of Punjab. In 1997, Shahbaz Sharif was chosen to serve as chief minister of Punjab, the province with the largest population in Pakistan.
Shahbaz Sharif built a name as a highly capable and dedicated administrator while serving as chief minister. In 2019, Shahbaz Sharif and his son Hamza Shahbaz Sharif were accused of money laundering in Pakistan by NAB.
He is 70 years old, a cancer fighter who played a crucial role in Pakistan Politics. Shahbaz Sharif had an accomplished political career comprising more than 40 years. Taseer Mustafa's media advisor said about Mian Muhammad Shahbaz Sharif:
"Shahbaz Sharif is highly diligent although not being a genius"
He is a charismatic and forward-thinking political figure best renowned for his powerful and effective leadership. He is admired all around the world for his "Can do" mindset.
Social Media Stats: Shahbaz Sharif has 6.3 million followers on Twitter, 99.8k followers on Instagram and 2.5 million followers on Facebook.
5- Mian Muhammad Nawaz Sharif
Nawaz Sharif is the strong political leader of Pakistan. Nawaz Mian Muhammad Nawaz Sharif was born in 1949. Nawaz Sharif completed his LLB from Lahore. He is an influential businessman and Politician. Nawaz Sharif joined Pakistan's politics in 1980.
He served 3-times the Pakistan government as a Prime Minister in 1990, 1997, and 2013. Mian Muhammad Nawaz Sharif headed the Renowned political party, Pakistan Muslim League-N. he also served Punjab as a finance minister and Chief Minister in the respective years 1981 and 1985.
Social Media Stats: Nawaz Sharif has 904.7k followers on Twitter, 4617 followers on Instagram, and 317k followers on Facebook.
6- Asif Ali Zardari
Asif Ali Zardari is the most influential Politician in Pakistan and serving Pakistan's government for more than 10 years. Asif Ali Zardari is the husband of Pakistan's Ex-Prime Minister Benazir Bhutto. Asif Ali Zardari was Pakistan's 1st president elected after Partition and the country's 11th president between 2008 and 2013.
Asif Ali Zardari is the chairperson of the 3rd-largest Political party of Pakistan, the Pakistan People's Party. He also became the candidate for the National Assembly in 1990. Asif Ali Zardari faced many criticisms from the other leaders of the government of Pakistan. Now, his son Bilawal Bhutto Zardari is playing his role in government to support Pakistan.
Social Media Stats: He has 769k followers on Twitter, 7187 followers on Instagram, and 113k followers on Facebook.
7- Chaudhry Pervaiz Elahi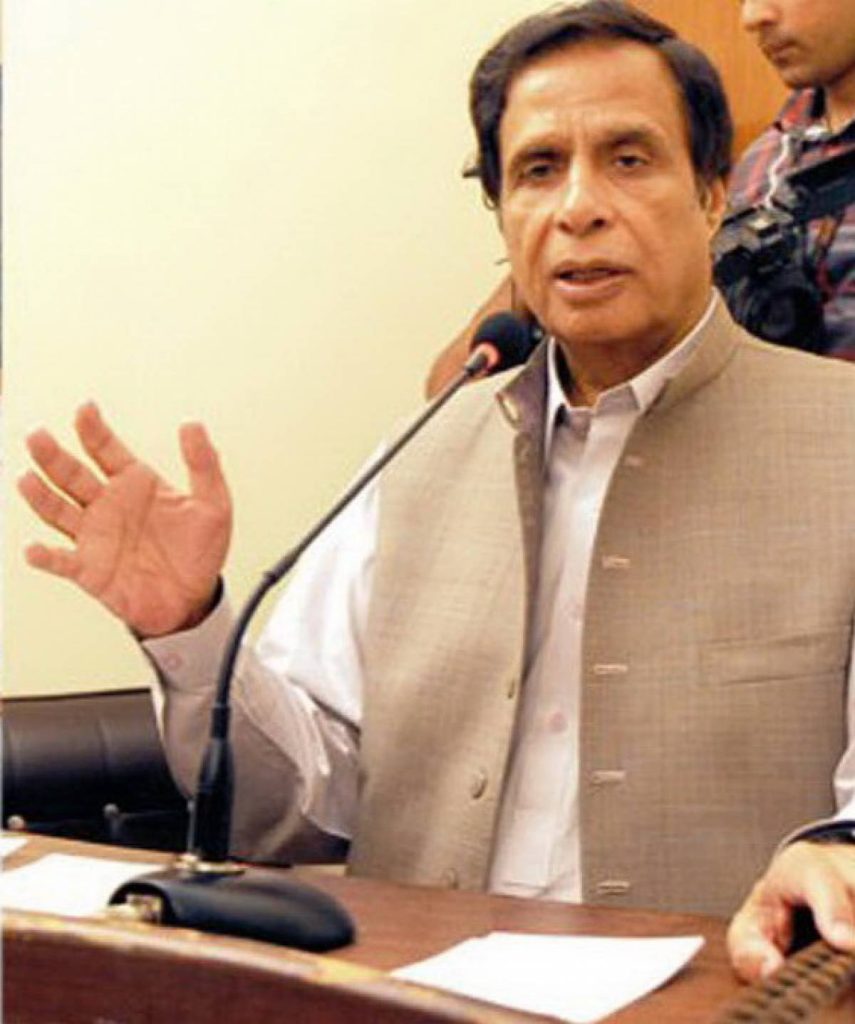 Pervaiz Elahi is Pakistan's most senior politician. Pervaiz Elahi was born in 1945. Pervaiz Elahi is the nineteenth Punjab Chief Minister. He joined the Pakistani National Assembly in August of 2018. Elahi started his political journey after being selected to head the Gujrat district council for 4 years in 1983. Pervaiz Elahi headed the Pakistan Muslim League (Q).
Pervaiz Elahi also worked as Punjab's Provincial Assembly Speaker in 2018. In 2013, he was Pakistan's 1st Deputy Prime Minister.
Social Media Stats: Pervaiz Elahi has 357.6k followers on Twitter, 1419 followers on Instagram and 802k followers on Facebook.
8- Sheikh Rasheed Ahmad
Pakistan's most humble and senior political leader is Sheikh Rasheed Ahmad. Sheikh Rasheed was born in 1960. Rashid was extremely politically active during his time in college. Sheikh Rasheed was the thirty-eighth Interior Minister and served Pakistan's government from 2020-2022. Sheikh Rasheed is the head of his political party, the Awami Muslim League.
In 1985, Sheikh Rasheed Ahmed was selected as an independent member of the Pakistan National Assembly. He has also served Pakistan as a Federal Minister for Railways in 2006 and 2018. Sheikh Rasheed has very strong connections with the Pakistan Tehreek-e-Insaaf. He is a favorite in Rawalpindi and is credited with founding numerous schools there.
Social Media Stats: Sheikh Rashid has 7.2 M followers on Twitter, 394k followers on Instagram and 955k followers on Facebook
9- Maulana Fazal-ur- Rehman
Fazal-ur-Rehman is the respective and most experienced political leader of Pakistan. Fazal-ur-Rehman was born in 1953. In 1988, he was 1st time elected as a candidate for National Assembly. Fazal-ur-Rehman is the leader of Jamiat Ulema-e-Islam (F).
Fazal-ur-Rehman has been the opposition leader of Pakistan and again became the candidate for Pakistan's National Assembly in 2018. He received a lot of support and clout for his crucial position in regional strategy toward Afghanistan and Jammu Kashmir.
Social Media Stats: He has 531.5k followers on Twitter, 17.7k followers on Instagram, and 661k followers on Facebook.
10- Saad Hussain Rizvi
Saad Hassan is a young politician in Pakistan. Saad Hassan is the 2nd famous leader of Tehreek-e-Labbaik Pakistan. Saad Hassan is the beloved son of Khadim Hussain Rizvi Sahib. Tehreek-e-Labbaik is an Islamic political party. Tehreek-e-Labbaik demands that, via a progressive legal and democratic process, Sharia be made Pakistan's primary source of Islamic law.
Saad Hassan joined politics in 2015. He has been the deputy Secretary General of TLP before his father died. In 2021, Saad was also arrested by Pakistan's government in Lahore accused of the Anti-terrorism Act. On November 18th, Saad was released from jail.
Read Also: How To Choose a Digital Marketing Agency for Your Business in Pakistan?