Digital Marketing
How To Choose a Digital Marketing Agency for Your Business in Pakistan?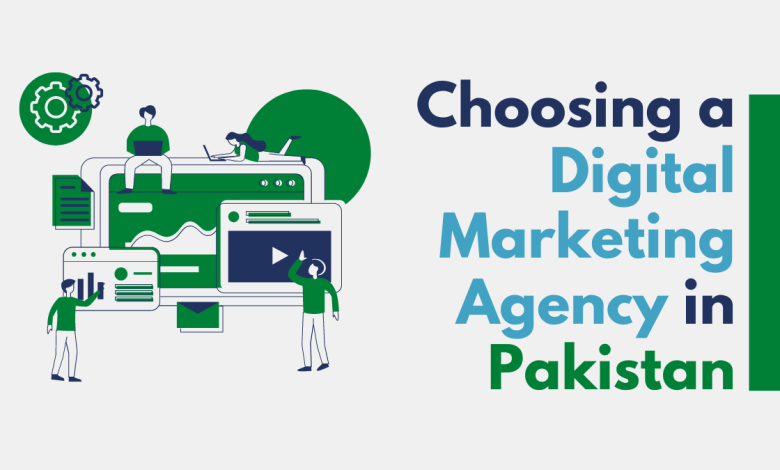 For businesses in Pakistan, it can be difficult to determine which digital marketing agency is the best for their business. This is due to the sheer number of digital marketing agencies available in the country, as well as the fact that not all of them are equal. To make things even more complicated, each business is different and requires a unique set of marketing services.
This blog post will provide you with tips on how to choose a digital marketing agency for your business, based on your specific needs. By following these tips, you'll be able to choose an agency that will help your business reach its full potential.
What is Digital Marketing?
Digital marketing is the process of creating, managing, and executing a marketing program that uses digital technologies to reach and engage customers. It is an increasingly important part of a company's strategy as consumers become more familiar with using digital platforms to interact with businesses.
Choosing a digital marketing agency in Pakistan
There are several factors to consider when choosing a digital marketing agency. The size, complexity, and budget of your project will all play a role in selecting an appropriate agency. You'll also want to look for an agency with experience working in the industry you're targeting, as well as expertise in digital marketing tools and strategies.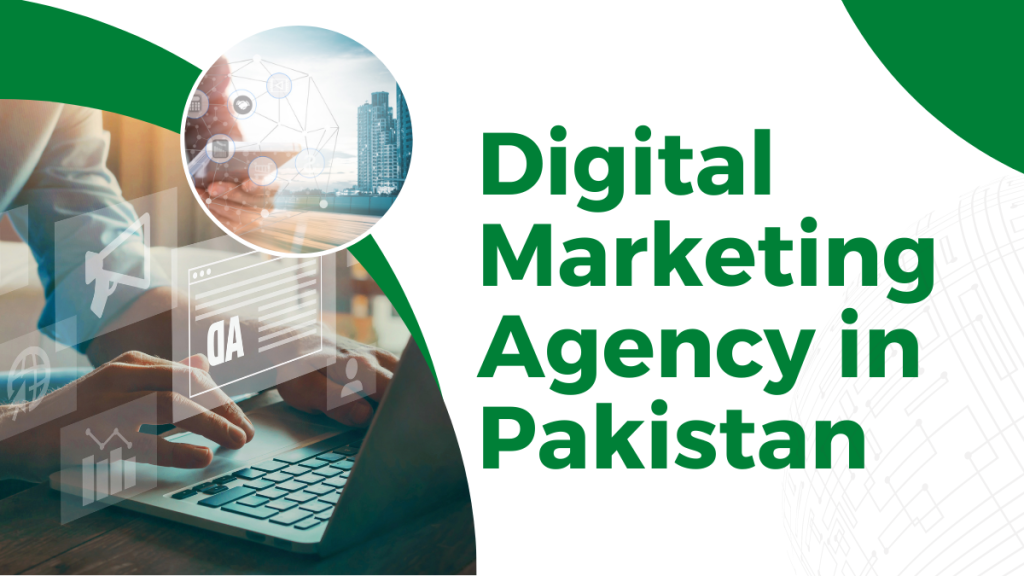 To get started, create a proposal that outlines the goals of your campaign, the channels you plan to use, and the timeline you anticipate for completion. Be prepared to answer questions about your target market, your competition, and your business model. Once you've selected an agency, work closely with them throughout the project to ensure a successful outcome.
You can also check the list of top digital marketing agencies in Pakistan to make an informed decision.
What to look for in a digital marketing agency?
When choosing a digital marketing agency for your business, there are a few things you should look for.
First, make sure the agency has experience working with your specific industry or market. This will help ensure they have the knowledge and tools to properly target your audience and deliver on your marketing objectives.
Second, ask whether the digital marketing agency uses any proprietary technology and tools. While these can be beneficial in terms of tracking campaign performance and reaching more customers, be sure that they're also affordable and easy to use.
Third, be sure to interview several agencies before making a decision. This way, you can get an idea of their pricing models, team sizes, services offered, and client satisfaction rates.
How to choose the right digital marketing agency in Pakistan?
To choose the right digital marketing agency in Pakistan, you'll want to consider a variety of factors, including experience, pricing, and services offered.
Here are some tips to help you choose an optimal digital marketing agency for your business:
1. Consider your company's marketing goals
Before choosing an agency, take time to assess your company's current digital marketing needs. Do you need help with SEO? PPC? Email marketing? Social media management? All of these areas can be handled by different agencies, so it's important to get advice from someone familiar with the industry before making a decision.
2. Understand your budget
An important factor in choosing a digital marketing agency is budget – make sure you know how much money you're willing to spend on each service before signing up with any one provider. There are many affordable options out there, but don't be afraid to dig deeper if necessary. Remember: quality over quantity always wins in the world of online marketing!
3. Do your research
Before you hire any agency, make sure you do your research. Ask around, read reviews, and get recommendations from people whom you trust. This is important because you want to pick an agency that will help your business grow rather than just take advantage of you.
4. Look at their track record
Another thing to consider when choosing a digital marketing agency is its track record. Make sure they have done work for businesses similar to yours before. This will show that they know what they're doing and can help you improve your website traffic and conversion rates.
5. Look at their pricing structure
Finally, look at their pricing structure. You don't need an expensive agency if they aren't going to provide the level of service that you need or if their services aren't going to improve your business profile in a significant way. Try to find an affordable but quality service that will help your business grow organically over time
6. Check for reviews
Checking customer testimonials should be a key factor in deciding which digital marketing agency to choose. Testimonials provide an honest, unbiased opinion of the work that has been done by the agency and how they serve their customers. They can offer vital insight into the overall effectiveness and quality of services offered by the agency.
Conclusion
Finding the right digital marketing agency for your business can be a difficult task. In this article, we have outlined some of the key factors you should consider when choosing an agency. We hope that our tips will help you make an informed decision and find the perfect partner for your business growth in Pakistan.