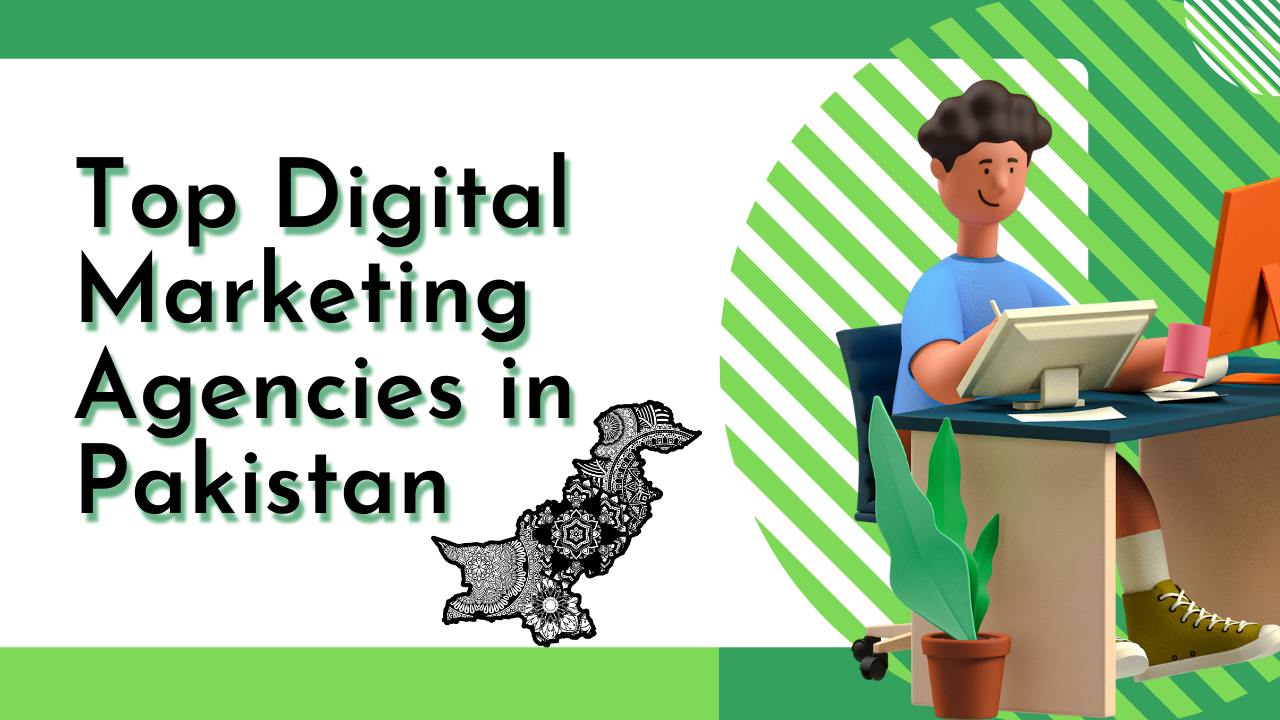 In this advanced era, digital marketing has converted businesses up gone with outstanding features. It has reduced the time and effort of people; they can get what they want to their plate. Over the last few years, Pakistan is also getting great progress in the field of digital marketing. The undergone uprise with brilliant struggles and advanced marketing strategies is also growing the worth of Pakistan in digital marketing.
The majority of people are relying on the internet and its usage, they are prioritizing dealing with business on the internet so that, they can lead and offer their service globally. In this concern, there are many agencies found in Pakistan to help the different businesses uplift and grow in the digital landscape. In this blog post, we will illustrate the top digital marketing agencies in Pakistan that are best in helping to promote online business and get the client's attention.
Best Digital Marketing Agencies in Pakistan
Let's come to know about the best agencies that help to grow your business and brand.
Stocktoc
Stocktoc is a digital marketing company of brand consultancy. The agency stands to research and finds the solution to all the problems that a business face regarding digital marketing. Stocktoc provides services such as social media marketing, digital marketing, marketing strategies, brand consulting, eCommerce, and website development. With new ages and new needs, Stocktoc converts a business and brand in today's age. The company ensures to provide effective and relevant methods to a business. The success of the company is measured by its appreciated services to the clients. It expands the level of a brand to a good position. If you want to improve your experience, you may try to get services from this agency. It has a team of designers, branding specialists, strategists, and business model experts.
Bramerz
Bramerz is also considered the best company in the field of digital marketing. This is the best social media and creative digital marketing agency that is helping to design a website and eCommerce development. Bramerz has a great worth proving an excellent service to customers by using creative methods and strategies. This is a top-notch company with a professional team that is not just helping to grow businesses in Pakistan but provides services to many clients all over the world. The team members have exceptional skills and expertise to expand a business in an appreciated way. The company has wonderful experience in ROI measurement that can help develop a business in an astonishing way.
Limecom
Limecom is one the best digital marketing company that is performing its duties to grow a business with full efforts. The services of Limecom are very obvious and appreciated such as PPC Campaigns, Social media marketing, and Web hosting Domains. This is a top-rated company that provides great value to its clients with satisfactory resources. This SEO and marketing agency took place in 2013 and in a very short span of time entitled to become a very valuable and outstanding company. The main office of the company is in Islamabad. The most attractive thing about the company is the work reliability which is absolutely excellent. The company has very professional and talented employees.
WebTech Solution
Webtech Solution is one of the top digital agencies in Pakistan. This is a well-known SEO and digital marketing agency that has professional and expert employees to grow the brand and its visibility in search engines. This is a top-notch digital company that has great expertise to provide marketing services and remarkable creative design. With the exceptional qualities of the company, you can reach the right audience and grow your business. With innovative approaches and advanced methods help businessmen to reach their goals and develop their level from zero to hero. The agency puts the utmost struggle to ignite the presence of clients and provide outstanding value to a business in the digital landscape.
The top SEO services and first-rate digital approaches of the company upgrade a business to a maximum level. Webtech solution is one of the most active digital agencies in Pakistan.
Digital Otters
Digital otters is another top-notch agency in digital marketing. This also comes in a list on the top that is famous due to its remarkable exceptional customer service and remarkable performance. This has retained its value and become the first priority of massive businesses. Innovative strategies and ways of agency help the business to expand its value. Digital Otters is providing its service in Pakistan but has spread its hands to other countries as well. The company has a professional team with extraordinary talent and qualities. This has flawless marketing approaches that have developed countless businesses and brands.
The implementation of different digital marketing strategies and finding out new ways to build a business from the ground level and reach the best position is another best quality of this agency. There are different works in which the company is helping such as social media management, social media marketing, Web development, Web design, and many more.
Happa Studio
Happa Studio comes in digital marketing with the best heap. This is a digital agency that has dealt with numerous sizes and domains. The company has great value among those who have increased their worth and visibility after getting services from this. If you looking for a better experience, cannot look anywhere else than Happa Studios. For reaching your goal and enriching your business with social media branding, productive advertising, and good SEO, this is the exact place that can fulfill all your requirements related to digital marketing. Of the best digital agencies in Pakistan, Happa Studio is the best name that comes on the top. It will provide an eventual digital edge to your business with its various products and varied services.