Social Media
The 10 Most Followed Pakistani Celebrities on Social Media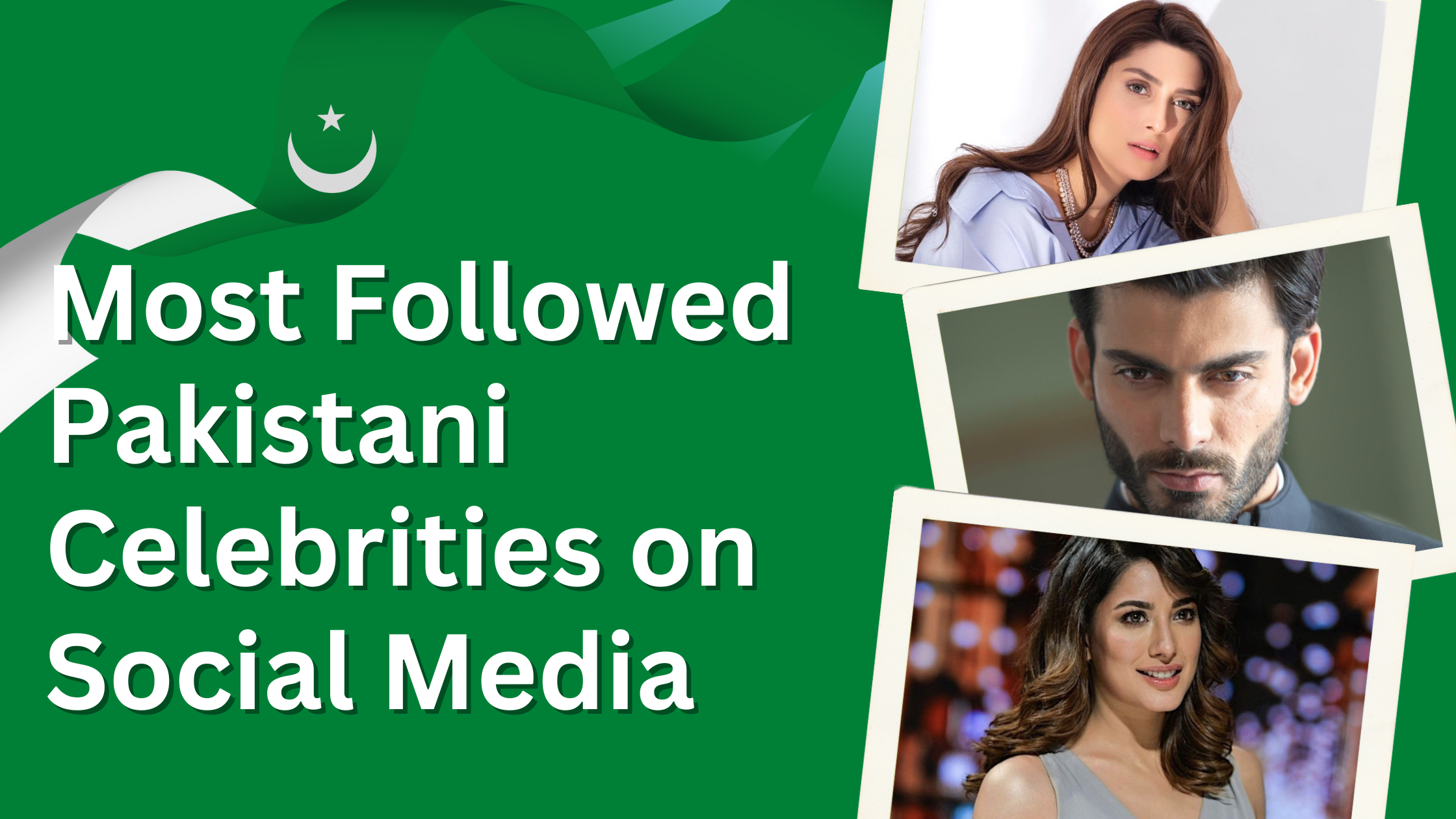 Most Pakistani celebrities have millions and perhaps billions of followers who appreciate their content, and they work hard and make good money from various projects. The only parameter for determining a celebrity's level of fame was how effectively they worked in their particular industries.
Celebrities work on numerous showbiz projects to be regarded as well-known; and they also enjoy a huge fan following on Instagram, Facebook, TikTok, and Twitter. Social media is a fantastic way to connect with a larger audience with your voice, actions, and personality.
Social media is an important tool for attracting fans and followers when celebrities post photographs, video clips, and other visual stories. Pakistani celebrities who are most commonly followed on social networks are updated annually.
Let's take a look at the list of Pakistan's most followed celebrities created by team GrowPakistan.
Read Also: Most Famous 10 TikTokers of Pakistan
Top 10 Most Followed Celebrities of Pakistan on Social Media
1- Ayeza Khan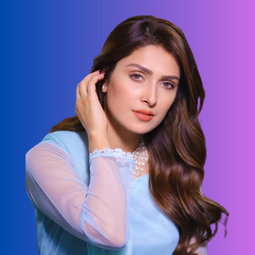 Ayeza Khan is the top-rated and most-followed Pakistani actress and celebrity. Ayeza khan began her career in 2011 and has since appeared in many highly acclaimed plays, including Pyarey Afzal, Mohabbat Tumse Nafrat hai, Tum Kon Piya, Chupky-Chupky, and Toh Dill Ka Kya Hua.
Ayeza Khan received praise from critics for her role of Mehwish, the "gold-digger," in the blockbuster Tv serial Mere Paas Tum Ho. It is widely acknowledged that social media has significantly boosted her reputation and profession. Technology has made it much simpler to connect with celebrities and to look into their private lives on Instagram.
Ayeza Khan became one of Pakistan's most well-known and highly-paid actors due to her massively popular performances in several popular shows.
Social Media Stats: Ayeza Khan has 12.3 M Instagram, 7.2 M Facebook, and 28.4k Twitter Followers.
2- Aimen Khan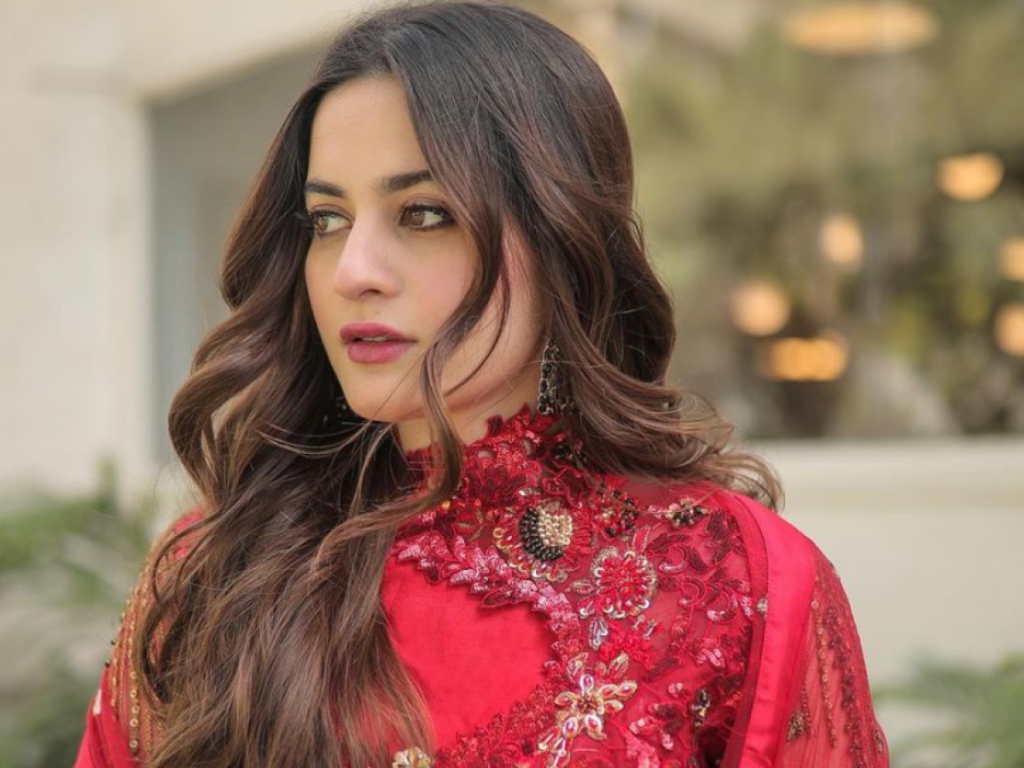 Aimen is the youngest and most dashing celebrity in Pakistan. She was listed among the 100 digital superstars in Forbes. Aiman also often shares PR-related stuff, boosting her digital presence.
In 2012, she made her television debut Mohabbat Jaye Bhar Mein. She received a nomination for best actress on Hum Tv.
Social Media Stats: Aimen Khan has 10.8 M Instagram, 2 Facebook, and 22.8k Twitter Followers.
3- Mahira Khan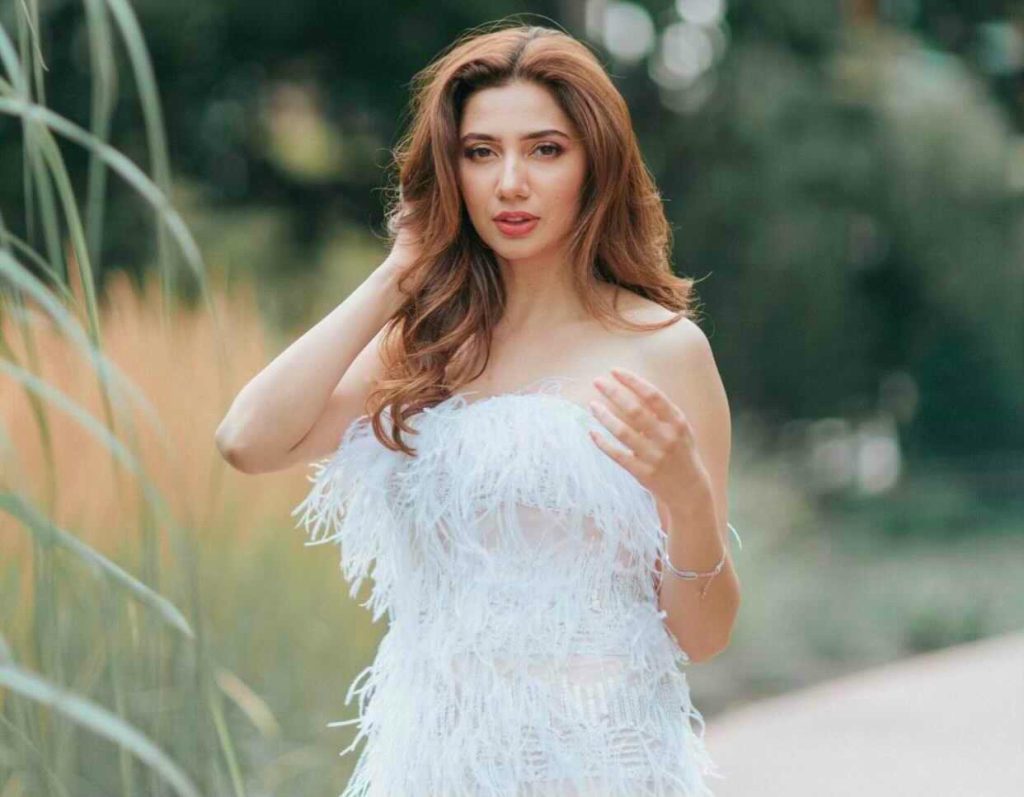 Mahira Khan is one of those famous people who has a successful career but is not very active on social media despite having a huge number of fans. Mahira was born in 1984. Mahira Khan's popularity has increased significantly since a year ago, approaching that of the celebs now at the forefront of this list.
Additionally, she has acted in the critically acclaimed Pakistani dramas and movies Humsafar, Bin Roye, hum khan k Sachy thy, Ho Mann Jahan, and Superstar.
Social Media stats: Mahira khan has 9.6 M Instagram, 5.4 M Facebook, and 2.9 M Twitter Followers.
4- Sajal Aly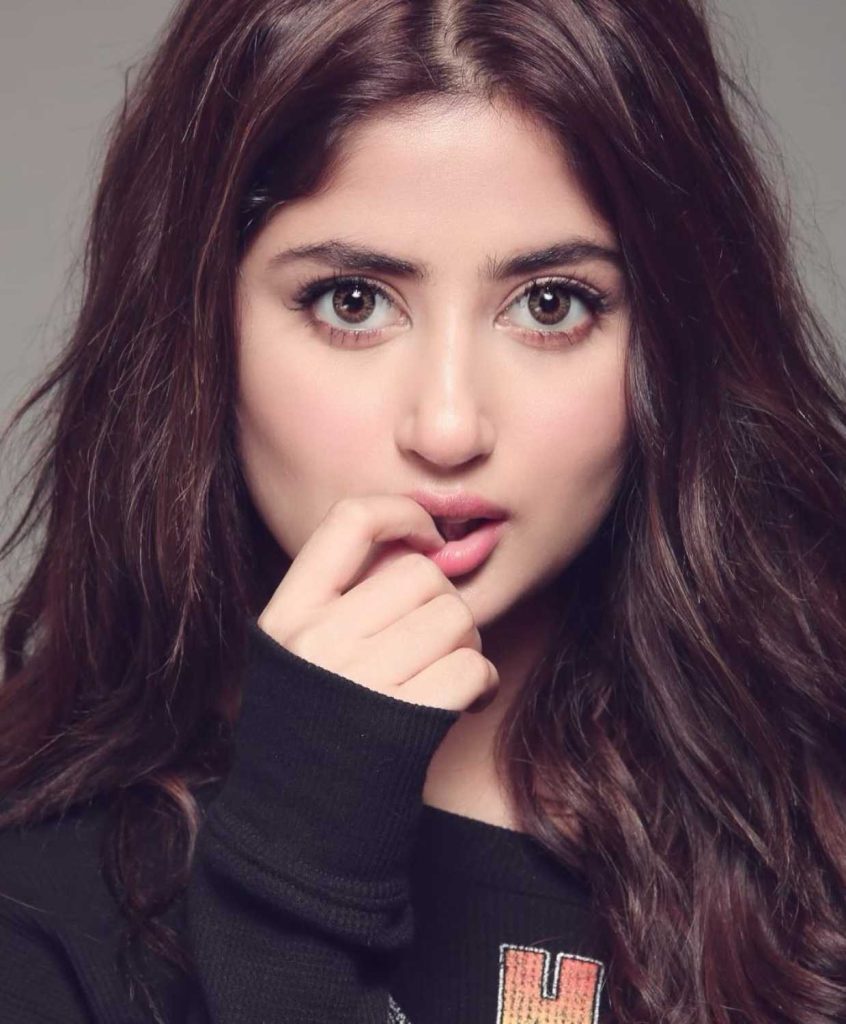 Sajal Aly is renowned for her versatility. She is among those famous people who never make a big effort to attract fans.
Sajal Aly is the fourth celebrity on the list of those with the most followers. Sajal is very active on social media, publishing photos and short videos. Because of the command of excellent acting abilities, she is a potent and influential figure in Pakistan. She has a stunning appearance and exemplifies a modest personality.
Social Media stats: Sajal Aly has 9.1 M Instagram, 600.5k Facebook, and 211.2k Twitter Followers.
5- Feroze Khan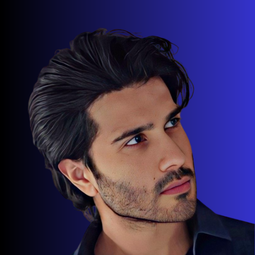 He is the youngest celebrity in Pakistani showbiz. Feroze was born in 1990. Humaima Malik, a great icon of the Pakistan media industry is the sister of Feroz Khan.
The gorgeous celebrity on Pakistani television is Feroze Khan. From his early years as a young man, Feroze Khan had an amazing amount of passion for the entertainment industry, which helped him grow up to become one of the key figures in the Pakistani television industry.
Social Media Stats: Feroz khan has 7.1 M Instagram, 1.7 M Facebook, and 395.5k Twitter Followers.
6- Atif Aslam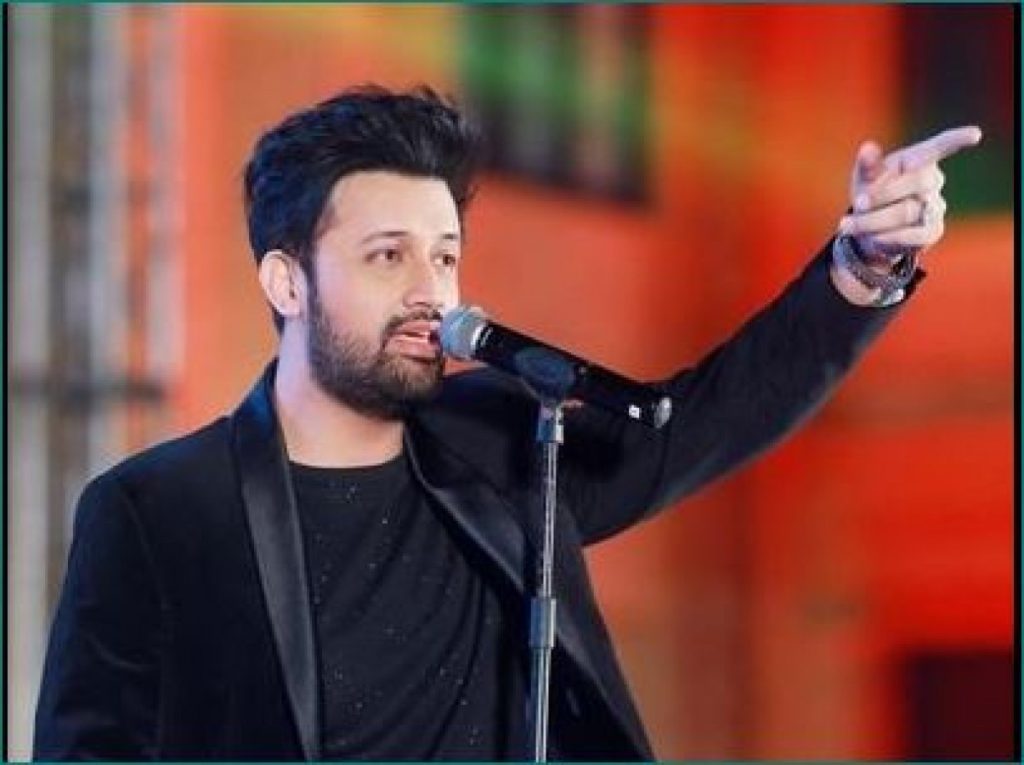 Millions of people throughout the world are lovers of Atif Aslam thanks to his pure, genuine voice. He is a great celebrity in Pakistan.
About 46 million people follow the singer across all platforms of social media. He was awarded the Tamgha-e-Imtiaz in 2008, which is the Pakistani government's 4th civilian distinction. Additionally, he was listed among Forbes Asia's one-hundred Digital Stars.
Social Media Stats: Atif Aslam has 6.8 M Instagram, 23 M Facebook, and 1.4 M Twitter Followers.
7- Humayun Saeed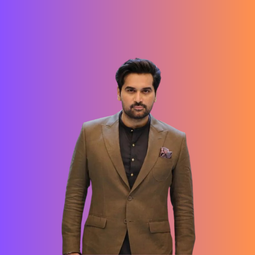 Pakistani handsome actor and filmmaker Humayun Saeed Ansari, also known by his screen name Humayun Saeed. Humayun was born in 1971 in Karachi. Humayun has performed in a few films and numerous television shows in Pakistan.
In 1995, he first appeared as an actor in the film Karoron Ka Aadmi. Humayun Saeed's most famous TV performances are Mere Paas tum ho, Me Punjab Nahin Jaon Gi, Jawani Phir Ni Ani, Uraan, and Meri Zaat Zarra-e-Benishan.
Social Media Stats: Humayun Saeed has 6.3 M Instagram, 439k Facebook, and 1.3 M Twitter Followers.
8- Mehwish Hayat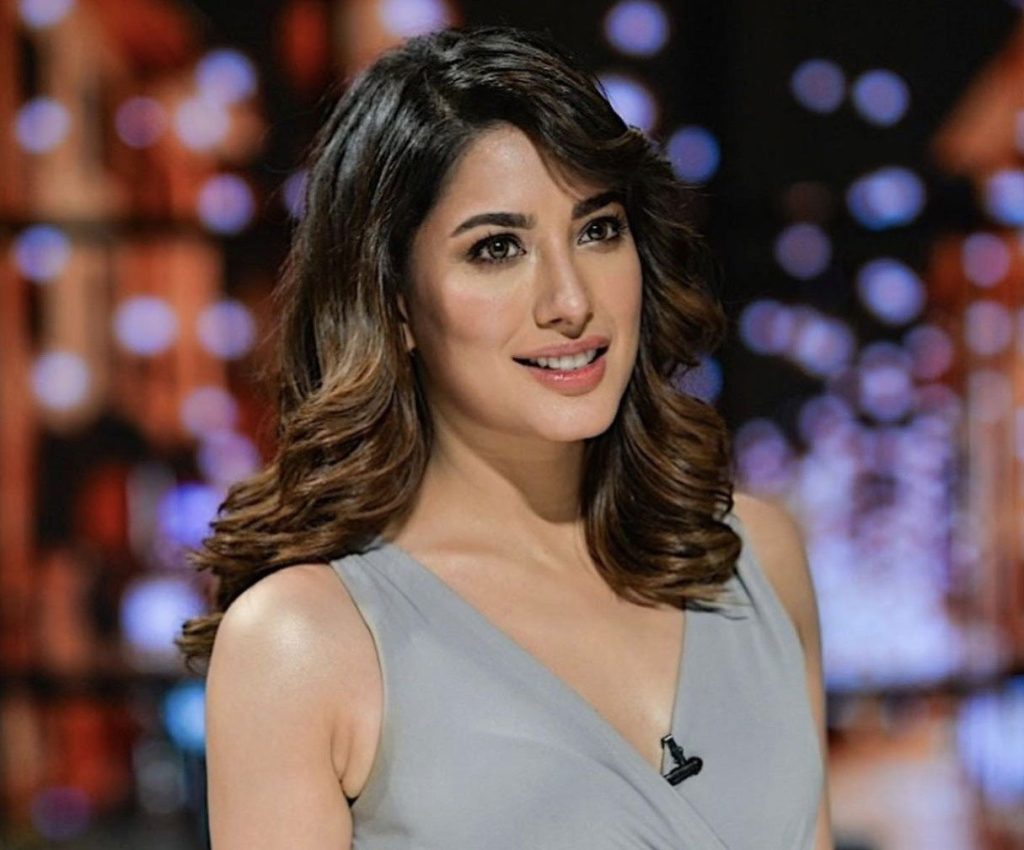 She is Pakistan's most adorable celebrity in the media industry. She is the daughter of a renowned Tv actress Rukhsar Hayat. Mehwish was born in 1988.
Mehwish Hayat's career hit a big turning point with the 2012 romantic drama serial Meray Qatil Meray Dildar, which brought her fame and a nomination for Best Heroin. Her famous Tv serial is Dill Lagi, Bin Tere, and Punjab Nahin Jaon Gi.
Social Media Stats: Mehwish Hayat has 5 M Instagram, 2.5 M Facebook, and 1.6 M Twitter Followers.
9- Fawad Khan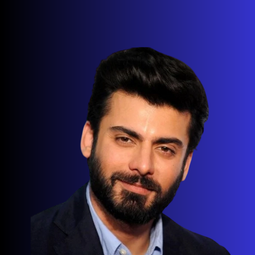 Fawad khan is the top Pakistani actor-singer, screenwriter, and model. Fawad Afzal Khan was born in 1981, and his first drama serial started on a TV channel in 2002. In 2014-15, Fawad was rated 3rd in the list of fifty most handsome celebrities in the Times of India.
His most famous drama serials are Zindagi Gulzar Hai, Humsafar, Behadd, Dastaan, and many others Tv serials. Fawad Afzal Khan was awarded the Best Actor award, Hero of Drama, and Best Supporting Role in Drama serials.
Social media stats: Fawad khan has 1.6 M Instagram, 1.7 M Facebook, and 295.2k Twitter Followers.
10- Sarah Khan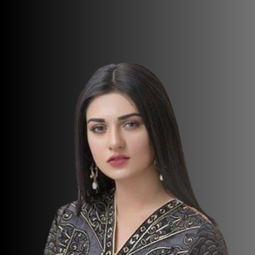 Sarah Khan is a very gorgeous Pakistani celebrity. Sarah was born in 1992. Sarah khan is the elder sister of Noor khan who is also a versatile actress in Pakistan.
Sarah khan has a unique acting style and she is an award-winning celebrity in Pakistan. Her famous dramas are Alvida, Dill e Muztar, and Kitni Girhain Baqi Hain.
Social media stats: Sarah Khan has 2.1 M Instagram, 317k Facebook, and 6.1k Twitter Followers.