Local
Pakistan Post UMS Tracking Guide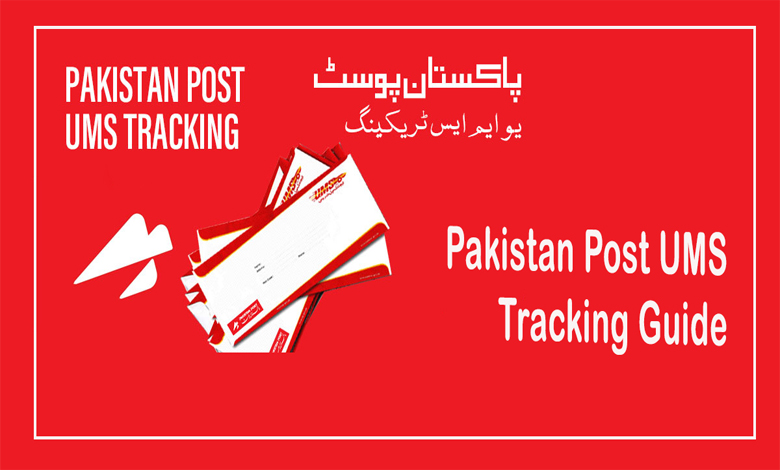 The Pakistan Post's Ultimate Mail Service (UMS) is a popular and reliable courier service in Pakistan that offers affordable parcel and package delivery across the country. With the increasing demand for online shopping and e-commerce, tracking packages and parcels has become more critical than ever before. This is where Pakistan Post UMS tracking comes in handy. It lets customers track their packages and parcels in real-time and stay updated about their delivery status. This article will provide a comprehensive guide to Pakistan Post UMS tracking, including its features, benefits, and how to use it effectively.
Whether you are a sender or receiver, this guide will help ensure your package is delivered safely and on time.
What is Pakistan Post UMS?
Pakistan Post's Ultimate Mail Service (UMS) is a reliable and affordable courier service that offers nationwide parcel and package delivery across Pakistan. UMS stands for "Ultimate Mail Service," and it is a fast, secure, and convenient way to send and receive packages. UMS provides customers with a unique tracking number that allows them to monitor their package's delivery status in real time. This tracking system ensures that the package is delivered safely and on time. One of the significant benefits of using UMS is its cost-effectiveness. The service is affordable and offers competitive rates compared to other courier services.
UMS provides various package delivery options, including express, standard, and economy, depending on the customer's urgency and budget. Moreover, UMS has a vast network of post offices and courier centers across Pakistan, ensuring that packages are delivered to even remote areas of the country. UMS is an efficient and reliable courier service that offers a range of benefits to customers, making it a popular choice for package delivery in Pakistan.
Steps for Tracking Packages on Pakistan Post UMS
Tracking your package on Pakistan Post UMS is a straightforward process that can be completed in just a few simple steps. Here is a step-by-step guide to help you track your package effectively:
Step 1: Acquire Tracking Number The first step is acquiring your package's tracking number. The sender of the box usually provides this, and it can be found on the receipt or shipping label.
Step 2: Visit Pakistan Post UMS Tracking Website. Once you have the tracking number, visit the Pakistan Post UMS website. The website can be accessed by typing Pakistan Post (pakpost.gov.pk)in your web browser.
Step 3: Enter UMS Tracking Number On the website, you will see a search bar where you can enter your tracking number. Type in the number and click on the "Track" button.
Step 4: View Package Details After clicking on the "Track" button, the website will display the current status of your package along with its details, such as the date and time of delivery, origin, and destination.
Step 5: Receive Updates and Notifications You can also receive updates and notifications about your package via email or SMS. To enable this feature, click the "Get Updates" button and enter your email address or mobile number.
Read Also: Best Jazz Internet Packages 3G/4G 2023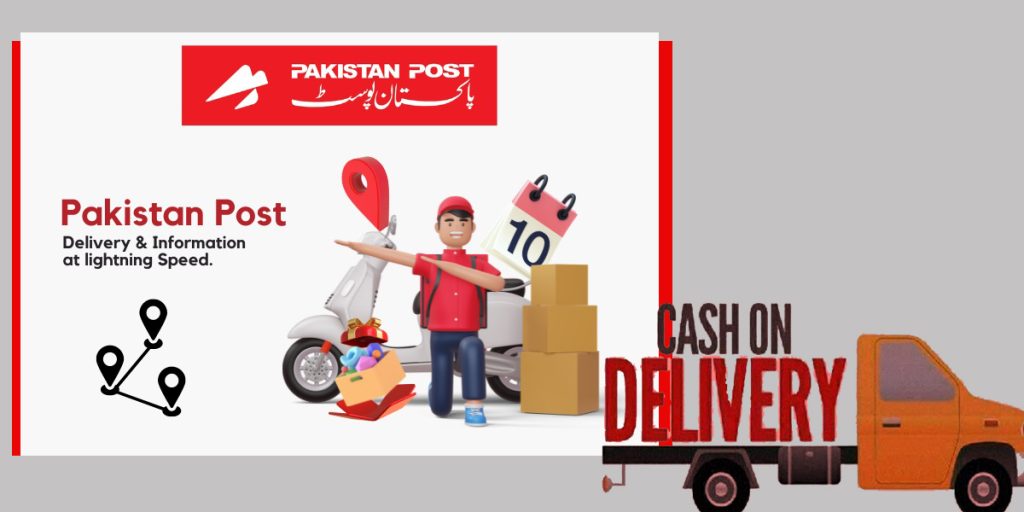 Understanding UMS Shipment Status
Pakistan Post UMS tracking offers customers different shipment status updates to help them stay informed about the progress of their package delivery. Here are the different shipment statuses provided by UMS and what each status means:
Item Booked: This status means that the sender has booked the package for delivery with Pakistan Post UMS, and the box is in the initial stages of transit. The package has been registered in the system at this stage, and the UMS tracking number has been generated.
Item Dispatched: This status means that the package has been dispatched from the sender's location and is on its way to the destination. The package is in transit and may pass through multiple checkpoints before it reaches the destination.
Item Received: This status means that the package has been received at the destination post office and is being processed for delivery. At this stage, the package may undergo customs clearance if it is an international shipment.
Item Delivered: This status means that the package has been successfully delivered to the recipient's address. The recipient may have signed for the box at this stage, and the system updates the delivery status.
Unsuccessful Delivery Attempt: This status means that the delivery attempt was unsuccessful due to the recipient being unavailable, the address being incorrect, or the recipient refusing the delivery. At this stage, the package may be returned to the sender, or the recipient may have to arrange for pickup from the post office.
Understanding each shipment status is crucial to track the package effectively and take appropriate actions if necessary. For instance, if the status is "Item Booked," you may need to wait for the package to be dispatched. In contrast, if the status is "Unsuccessful Delivery Attempt," you may need to contact the post office to arrange for re-delivery or pickup.
Read Also: Telenor Pakistan Is Being Sold For $.1 Billion
Tips for Smooth Package Tracking with Pakistan Post UMS
Pakistan Post UMS tracking provides a reliable and efficient package service to ensure that your packages reach their intended destination. Here are some tips for smooth package tracking with Pakistan Post UMS:
Properly addressing packages: It is essential to address packages correctly to avoid delays and ensure they are delivered to the intended recipient. Provide complete and accurate addresses, including the street name, house number, and zip code. If you are sending a package to a business or organization, have the name of the company and the recipient's department or title.
Ensuring packages are correctly labeled: Packages should be marked with the sender's and recipient's complete names, addresses, and contact numbers. Labeling packages with the correct postage amount is also crucial to avoid additional charges or delays in delivery.
Using registered mail for necessary packages: If you are sending an important or valuable package, it is recommended to use Pakistan Post UMS's registered mail service. Registered mail provides additional security and UMS tracking features, ensuring that the package is delivered safely and securely. It also provides proof of delivery and requires a signature upon delivery.
Contacting Pakistan Post customer service for assistance: If you encounter any issues with your package's delivery or tracking, do not hesitate to contact Pakistan Post's customer service for assistance. The customer service team can provide you with the latest information on your package's location and status and help you resolve any issues that may arise during delivery.
Wrapping Up
The Pakistan Post UMS tracking guide provides customers with essential information on tracking their packages and ensuring a smooth delivery experience. The guide outlines the steps for tracking packages on the UMS website and understanding shipment statuses. The guide offers tips for addressing packages, using registered mail, and contacting customer service for assistance. UMS tracking packages is crucial to ensure they are delivered safely and on time. We highly recommend following the guidelines outlined in this guide to ensure a hassle-free package delivery experience. Following these steps, customers can track their packages efficiently and ensure they reach their destination without delays or issues.