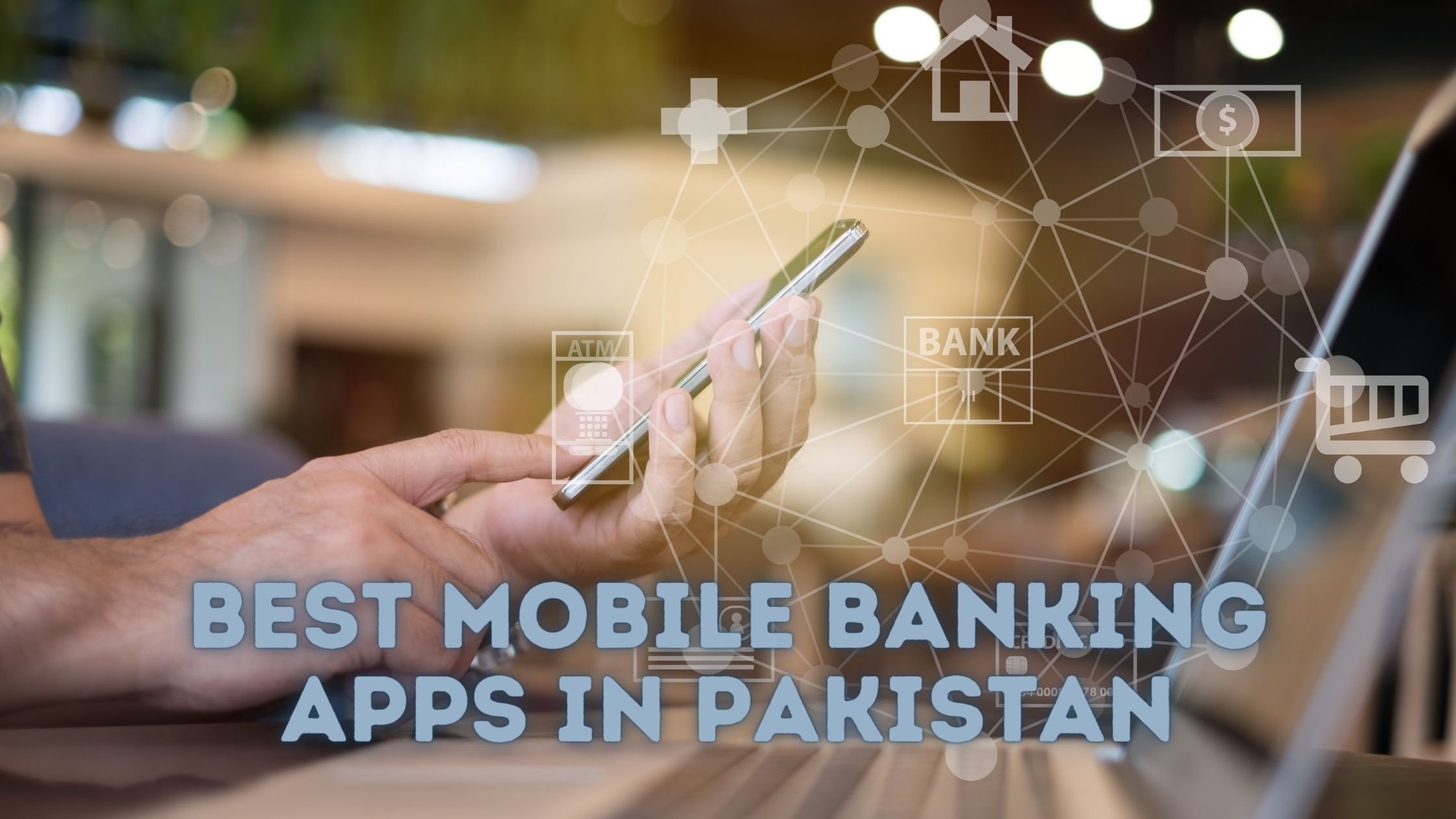 The term "mobile banking" describes the use of a mobile device to conduct financial transactions. In this age of technology, people can't afford to wait in lines to send money or pay bills. The invention of mobile applications has made mobile banking simpler. 
Additionally, mobile banking apps have developed into one of the most essential apps for consumer smartphones. There is nothing your smartphone can't do, from travel booking to grocery shopping to utility bill payment. Banking applications are surely popular in Pakistan since they make life easier, give you more transparency into your finances, and give you instant access to banking services. 
Read Also: Most Successful Businesses in Pakistan with Massive ROI
Customers can now read their bank statements online, check their balances, make transfers, purchase prepaid services, and even carry out transactions. Nowadays, many mobile banking apps provide an ATM finder feature that uses location-based services on your mobile device to direct you to the closest ATM.
With limited restrictions, mobile banking easily offers you access to your account whenever you wish. Organizations and company owners may now process payments quickly and even get money directly from customers to their phone numbers by using mobile applications.
The 7 Best Mobile Banking Apps in Pakistan
We have listed down some best mobile banking applications in Pakistan as;
Meezan Mobile Banking
HBL Mobile
UBL Digital
JS Mobile Banking
ABL
Alfa by Bank Alfalah
Askari Bank
1. Meezan Mobile Banking
The first and biggest Islamic bank in Pakistan is called Meezan. All of Meezan's banking app services are digitally coordinated, which is its best feature. You can participate in any of their programs when you have their app. Meezan Mobile Banking has received a 4.9 rating and has been downloaded more than 5 million times on the Google Play Store.
The Meezan Mobile App, which is brimming with useful features, gives you mobile access to your accounts and user-friendly management tools. The fundamental functions of the app are sending and receiving money. This banking app also has a very smooth Zakat & Donations feature. Additionally, you can shop their offerings, take advantage of discounts, access E-statements, and even pay utility bills online.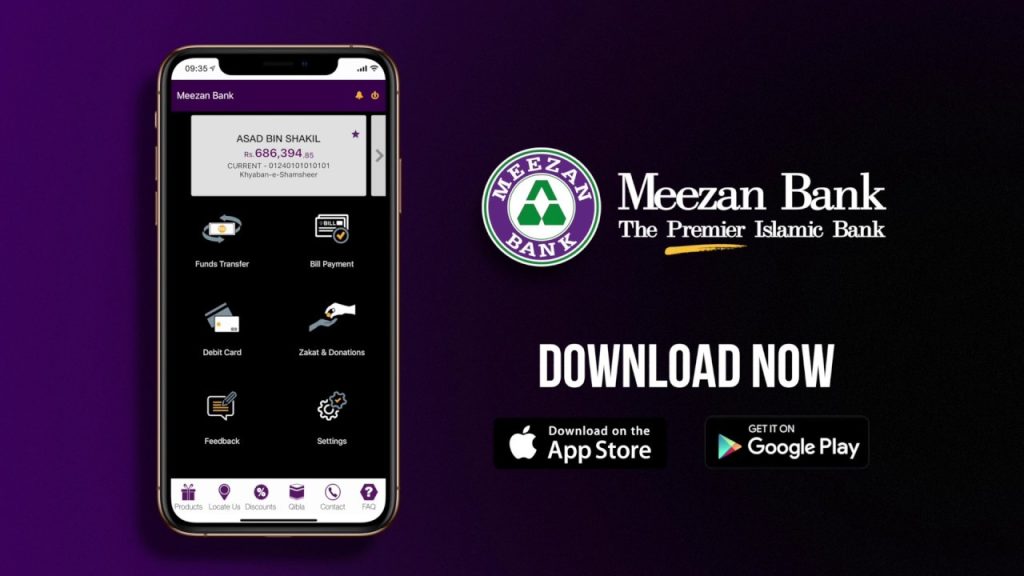 2. HBL Mobile
The HBL bank has a mobile banking application which is referred to as HBL Mobile. It is included in the best mobile banking apps in Pakistan. This mobile banking application has maintained a 4.5 rating, which is a respectable amount with more than 5 million downloads. The fact that they were the first to undertake the digital revolution justifies their place among Pakistan's top 5 banks.
HBL gives you access to the best digital services, including the ability to view account information, transfer money, pay all utility bills, find nearby ATM locations, and get the best offers and discounts. In Pakistan's banking sector, the bank is considered a pioneer.
3. UBL Digital 
The UBL bank has a mobile banking application which is referred to as UBL Digital. With more than 1 million downloads, this mobile banking software has maintained a respectable 4.5 rating. You can conduct the transactions using its incredible features, such as prepaid services, online shopping, and online transfers of funds from any location you choose.
For its devoted clients, UBL Banking offers a wide range of features, such as Fund Transfers, Pay Credit Cards and Loan Installments, Account Details & Statements, Recharge UBL Wiz cards, and Send & Receive Funds via QR Codes.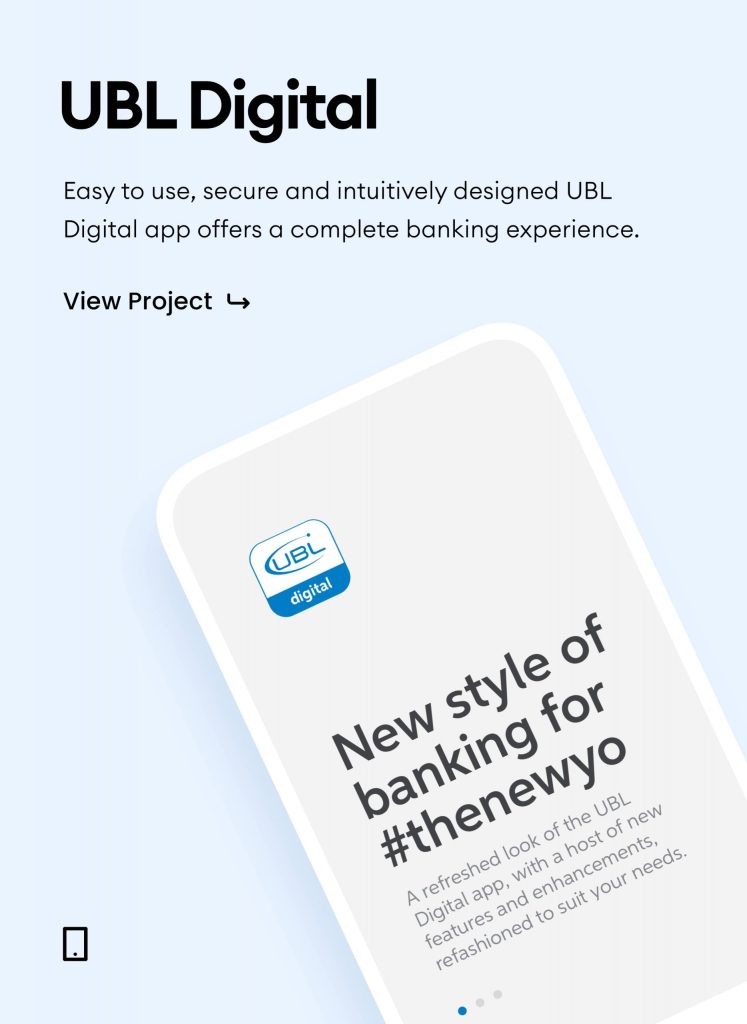 4. JS Mobile Banking
On the Play Store, JS Mobile Banking has a 4.8 rating and 500k plus downloads. Users of the JS Mobile Banking app can access loans, investment plans, and corporate payments, pay bills, make instant fund transfers, schedule payments, and check all of their account information, including the statement and transaction details. They can also locate JS ATMs and branches.
5. ABL
MySQL is the name of the banking app from Allied Bank Limited ABL. This is among the best mobile banking apps in Pakistan and has maintained a 3.8 rating with more than 1 million downloads.
The online my ABL app enables you to manage both domestic and international accounts simultaneously, as well as to view all ABL accounts and statements, send money, pay bills directly from the app, sign up for E-Statements, manage debit and credit cards, view detailed transaction histories, and order new checkbooks.
6. Alfa by Bank Alfalah
The name of the bank Alfalah's mobile banking app, Alfa, reflects their commitment to ensuring that everyone can access money. Alfalah offers 24/7 online banking since they know that going digital is the future and want to help their customers as much as possible.
It has reliable features like the ability to submit a bill and view credit card information, subscribe to e-statements, and request checkbooks, credit cards, and wallets. Alfa Pay also allows people to instantly pay by scanning QR codes.
7. Askari Bank
Askari Digital's mobile app has a 4.5 rating on the Google Play Store; it also has biometric login and offers additional services including daily financial transfers, mobile top-up payments, utilities, other products, and management of credit and debit cards.
The app is also endorsed by users for its features and security precautions. In addition to these capabilities, the app lets you earn reward points and use them to get charge exemptions on a variety of goods and services.